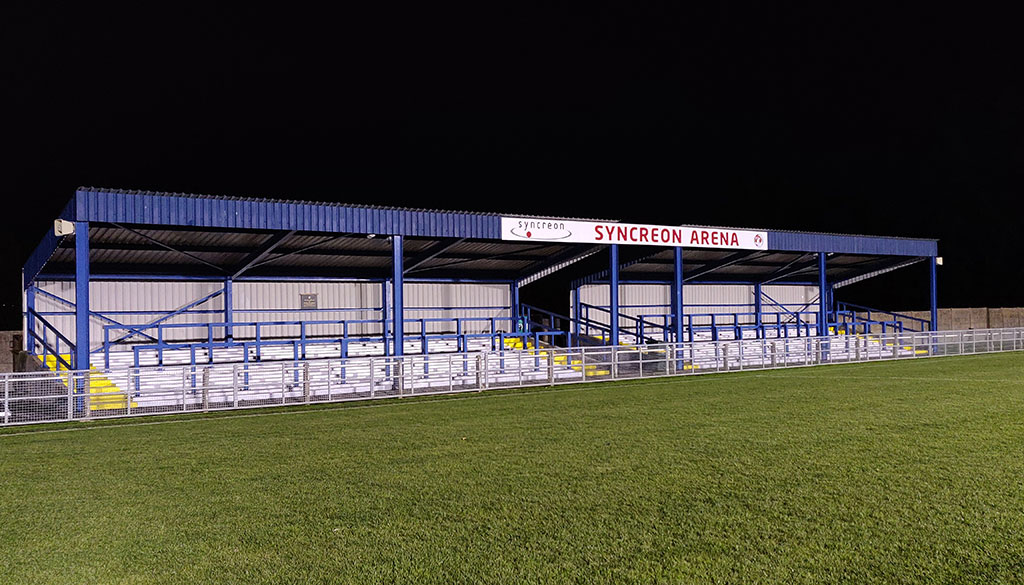 McGraa ready to bounce back from PPG disappointment
Thu 11th July 2019 | Vauxhall Motors
By Craig Kendall
Vauxhall Motors was very unfortunate last season as they lost out on promotion due to points-per-game after finishing on 78 points from 38 games - meaning they fell outside the required amount for a second-placed Step 6 side.
Manager Mick McGraa took over before the start of last season and knew they would be up there, "The expectation was just to compete but the players we signed – a couple we took from Laird – and we could more than compete. Of course, we couldn't catch Rylands in the end. They had a good start and we didn't so disappointed."
"Yes, teams we played at home were much better than when they came to your home ground. The away games were really tough. Our home form was good and we had an alright away record. It probably let us down towards the end of the season, our away form, but we were close. It's a shame because it goes by points per game."
With four guaranteed promotion places, McGraa is targeting that, "It was always the aim since I took over. The first year you compete; the second year you get out of the League and get in the Prem so it's a big year for us."
With pre-season well underway, McGraaa is confident, "It's gone really well. The lads have worked hard the last three weeks. We had a game on Saturday against Curzon, which went really well. They're a strong Curzon team so we had a good win. Winning always helps, whether it's a friendly or not. We've brought in two or three players but we were unlucky on Saturday when one of our new signings broke his arm, which isn't good but we've recruited well. We haven't brought many in but we haven't lost many so we should be there or thereabouts."
FA Cup football will once again contain Vauxhall after six years, "Oh yes, it's massive for the club and the players as well. We knew that once the points per game were gone, the game was to finish as high as we could to get in the FA Cup because the club has had some really good runs in the FA Cup over the years in this cup. The Chairman was very eager to get back in again and try and go as far as we can."
Vauxhall has a rich history and was competing in the National League North just five years ago, "There's pressure, obviously. There's pressure when a big club like Vauxhall's coming knocking on your door to ask you to marry them. I knew the pressure was there from the start. We've got a five-year plan and it's the second year of it now. I've got to keep pushing and keeping the lads on it. We've got five years to get into the EvoStik.
Previously with Cammell Laird, McGraa reflects, "I loved working with Cammell Laird. They gave me the opportunity to manage in the North West Counties, which I'm truly grateful for but when you see the ambition and the set up that the club's got. Not many clubs have the setup – even in the EvoStik – so it makes me become a Manager and it was a no-brainer, really. I've hit the post twice in the last two seasons. I wasn't far off with Cammell Laird and I finished second last season but didn't go up so third time lucky!"
Vauxhall made it to the Buildbase FA Vase Second Round last season but McGraa felt this impacted their results in the league, "To be fair, the Vase doesn't give you much money; the FA Cup does. It sort of killed us last year, the FA Vase, because in between the Vase we lost a few games because the lads had got their minds on the FA Vase. I'm not really fussed about the FA Vase this year if I'm being honest. The club isn't. They want to have a little go in the FA Cup but the main priority this year is getting out of the League.
I'm looking forward to it. We're raring to go. I'm disappointed that we've got to start so early on 03 August. It doesn't seem like we've had a break. You finished the season at the back end of April then you're back in June. It's never-ending. But it's good. That's what we do it for: because we love it! It's the best around.