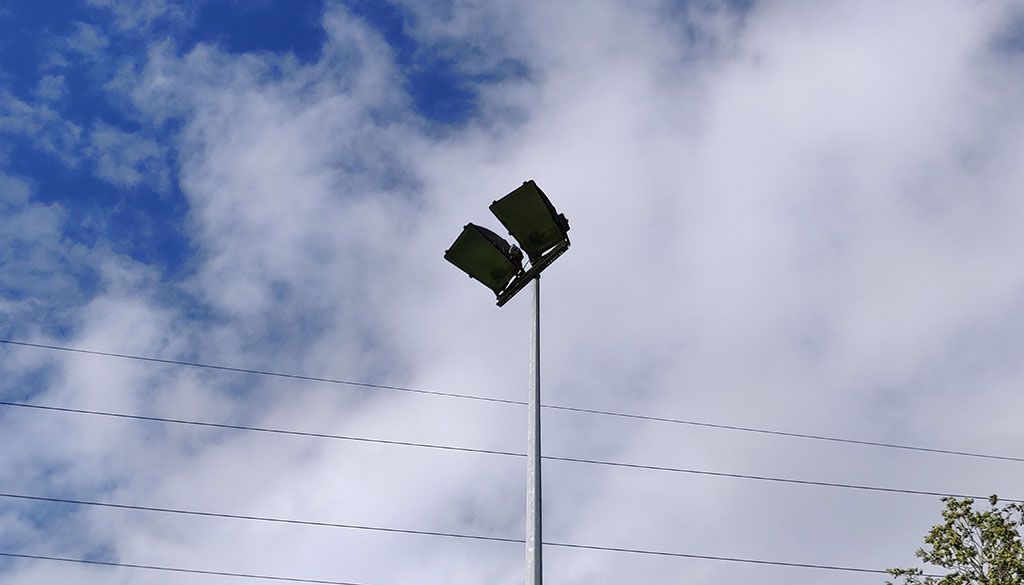 Martin adapting well to management
Thu 10th January 2019 | AFC Blackpool
By Ian Templeman
New AFC Blackpool manager Martin Baird is adjusting well to life in the dug out, after taking over the managerial reins a few weeks ago.
Martin took over as manager in December following the departure of previous boss Dave Worthington, who steered the Tangerines to a 7th place finish last season, just missing out on a play off place.
But after a run of one win in 12 games, Worthington stepped down, giving Martin the chance to make the move up from the first team squad after making 19 appearances this season, and take on a job he admits he had always had an eye on.
"We always had a plan that I would take it on one day, although not this soon", he said.
"The club is a massive part of me. I fell in love with the club as soon as I walked through the door, when Stuart Parker signed me when I was 17.
"I've been there ever since, as Junior Chairman, coach and part of the first team squad.
"I'm chuffed to get the job, but I couldn't speak more highly of Worthy the manager before, he's been brilliant to me and we are always on the phone.
"I'm delighted to be in the position and I'm chuffed with the way the lads have reacted to what has gone on".
One of Martin's first aims was to strengthen the squad a little, and he admits he has been busier than he expected in trying to bring players in.
"Blackpool has got a good catchment area and that has helped me out so far
"Most of the lads we had at the club were good, although I knew there were some areas that we needed to improve on.
"I've tried bringing in a few favours but it's hard when you are competing with sides that have money. But it is what it is, and you have just got to deal with it.
"I'm looking all over, at our level, a little bit lower and a little bit higher where teams have got lads that need to come out and get a little bit of experience.
"But it's just a case of reaching out to people, and I'm constantly on the phone and seeing what's out there".
With plenty of league points still to play for, Martin is looking for a strong finish to the season, but is equally focussed on planning for the future.
"With the league expanding, I think the North West Counties is a lot more competitive, and I think the level has been raised", he said.
"You are now competing against better sides from the Manchester and Liverpool areas, and I think it's good for the league.
"We don't really set targets, but we have said to the lads that this is the pre-season starting now, so can we hit the ground running now and go into pre-season in the summer well equipped.
"We are planning, we have a couple of pre-season friendlies lined up already and identified a couple of lads we want to bring in.
"I am also looking at how we can restructure the club a little bit to help us out on the playing side. We need a few more people to help us move the club forward, like every other club.
"It won't happen overnight but we will get there in the end.
"When we go out there we all know what we are trying to achieve, and over time I think results will come.
"It's two losses and two wins (since he took over), but we've had two clean sheets in the last three games which is a credit to the lads.
"We have tweaked a little bit with the style and the way we want to go about things. The lads have agreed with it, they have trusted me and it's paid off at the minute.
"I'm looking forward to the rest of the month, we have three home games and we are ready to go".