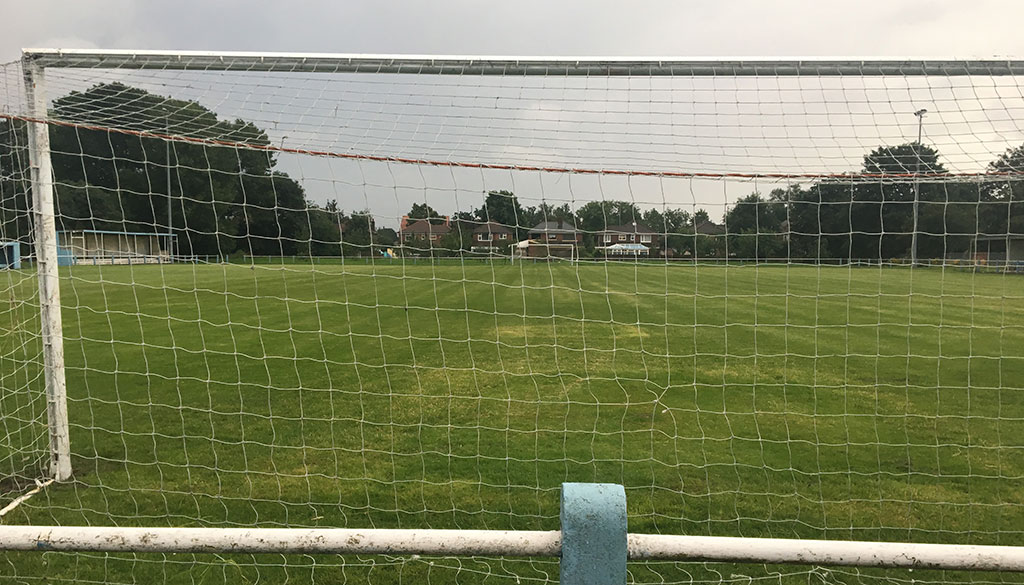 A good night for Maine Road
Thu 18th October 2018 | Maine Road
By Ian Templeman
Maine Road manager Calum Sykes is hoping that Monday's incredible 6-5 win over Abbey Hulton United will kick start his team's season.
Before the game, with Abbey at the top of the league and Road in second bottom place, Abbey seemed a decent bet to continue their good run.
But Calum's side had different ideas, and ended a run of eight games without a win with one of the most memorable results at Brantingham Road for years.
"The big plus for me with my boys was that, despite the errors we made, we kept pushing forward and kept belief, and that is something we keep talking about", said Calum.
"We came up against a side at the top of the table, vastly improved from when I saw last saw them last November. They were very good, skilful, direct and had a good game plan and looked like they could score most times they went forward.
"But we had a really good squad available for the match and it's the first time in a number of weeks we've been able to do that, and got a positive result".
The issues of building a squad have been occupying Calum's thoughts ever since he took over in the summer, following Road's relegation at the end of last season, and he says the work on recruitment is still ongoing.
"It wasn't a case of clearing the decks (in the summer) as a lot of players had chosen to move on. So I spent time contacting players I'd worked with previously, or played against and we'd identified them as good players.
"Pre-season we used a lot of players and really the league season hasn't been much different as we have used a lot of players since the season began.
"We've got a lot of young players who have been going back to university and so on, and you have usual things like players having holidays and working, so we have been finding we've been signing two or three players most weeks.
"That obviously has led to inconsistent performances and that's reflected in the results.
"It's been difficult. I have a preferred formation but I think you have to play a formation that suits the personnel you have available".
Calum also believes that with so many new teams in the league, that adds extra pressure when preparing for games.
"There's a lot of very good teams in the league this year", he said.
"The new teams that have come in have been a lot stronger than perhaps people thought they would be, and that has been creating challenges with the players that I have brought in.
"Over the years you get to know teams and players, players' names, and when you got a team sheet in, you think 'this is what we're going to get from this opposition or that player'.
"But now you look at the team sheet and I won't know the players and that obviously brings challenges.
"In years gone by when you were preparing for games you would go watching opposition and it was a case of reminding yourself about how that team plays, whereas now you are a bit in the dark.
"But I do think it has been good for the league that the number of clubs is increased, and I think that the standard is the same, it's not dropped at all".
Looking ahead to the coming weeks, Calum is now hoping his side will kick on after Monday's result.
"We have to take confidence in that we have been able to keep going against a team of that quality and run of form, compared to the run that we were on", he said.
"So we have to focus on that positive and try to use that as the catalyst to build upon.
"Before games and in training, I am always trying to call on something that is positive that will motivate the players, and I can't think of much better nearly a quarter of the way through the season to be beating a top of the table side with a lot of very good players.
"So hopefully for our players, that win will give them confidence, and the question to them now is, can they apply themselves in the same way against teams that are lower in the league and not just be up for it when a team is at the top of the league".