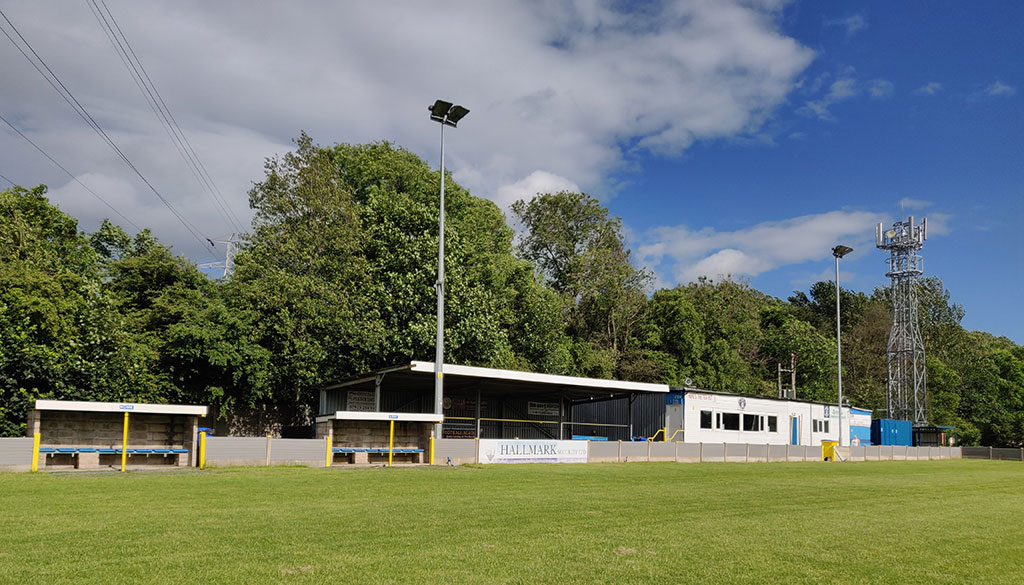 Exciting signing for Runcorn Town
Wed 3rd October 2018 | Runcorn Town
By Ian Templeman
Runcorn Town have announced the signing of former Liverpool and Bayern Munich winger Dale Jennings.
Manager Chris Herbert announced the signing a few days ago, and the news has sparked significant media interest, with Bayern Munich tweeting the news on their official club Twitter feed. In addition, Sky Sports will be filming an interview with Dale and Town manager Chris, before the game against Congleton Town tonight.
25-year old Dale, who is a winger, was with Liverpool before being snapped up by Tranmere Rovers upon his release as a 15-year old.
He made 29 appearances in the Football League, winning the League One Apprentice of the Year at the Football League Awards in 2011, before signing for German giants Bayern Munich.
He was hampered by a ligament injury in Germany, but he made 40 appearances in his time for Bayern's reserve team, before returning to English football when he joined Barnsley, and then joined MK Dons ahead of the 2015/16 season.
Midway through the season he was released, and has been without a club since, but now Runcorn Town have offered the opportunity to him to get back into the game.
Speaking of the signing, Chris Herbert said: "I don't think I need to tell anyone how big a signing this is for Runcorn Town Football Club. Dale is a top drawer player who was at the very highest level in European football.
"He has lost his way somewhat but I have met with Dale and one thing I can tell is that he is desperate to resurrect his career. He is still desperate to get back in the Football League, and it is my job to get him there by getting him to perform for us.
"He is still only 25 years old, and this next five years are going to be his best years in football. It's where you are normally at your best as a player, where you perform at your best more often than not.
"At Runcorn Town we give lads a platform to progress. Obviously we want to keep our best players but we are also realistic and want to be the club known for progressing top players and I feel we do that. It would be criminal to not let a player progress.
"There is a chance for everyone to progress and as I said to Dale, we will give him the platform to perform so it is now his job to perform, and do what he is good at.
"He will be playing against players he will be better than at this level, but it's how he can have that professionalism and never stop the good habits.
"To keep on working hard and showing the undoubted quality he has even when it might be easier than he is used to, and really go and punish opponents and be ruthless.
"I feel that it is a very exciting signing and what surprised me was how excited Dale was about it. His attitude was different class when I sat with him. He wants to prove the doubters wrong and it was very refreshing to see and hear from someone who has been at one of the biggest clubs in the world at Bayern Munich.
"It's easy to forget that he is still 25 years old and has his career in front of him in a big way, but he is willing to take a huge risk start at the very bottom to prove he still has what it takes.
"He definitely has the right attitude to make it back to the Football League, and I think it really shows the character that he has."