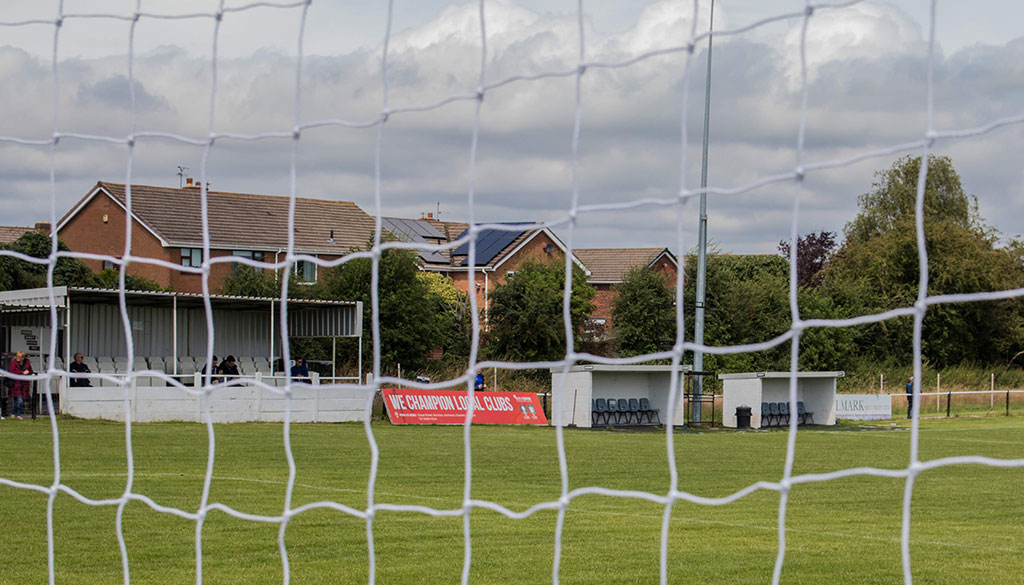 New stadium name for Barnton
Mon 17th September 2018 | Barnton
By Niall Owens
Barnton have announced that for the remainder of their 2018/19 season, their ground at Townfield Lane will now be newly named as 'The Offside Trust Stadium'.
The unprecedented move is designed to fully support the organisation that has highlighted child abuse through sport, and is led by ex-footballer Steve Walters and former professional golfer Chris Unsworth.
Steve Walters, Offside Trust Director said:"The Offside Trust is delighted that Barnton FC has taken this decision. We have had some fantastic support from grassroots football, with several teams wearing our logo and more than fifty grounds displaying one of our boards. But to have a stadium named in our honour is certainly a first!
He added: "It will be yet another important step in our ongoing work to raise awareness of safeguarding in sport and our work to support survivors of child sexual abuse."
The ground naming will see the Club highlight the Trust through every home game played at the newly named 'Offside Trust Stadium', to further drive the message of child abuse safeguarding children through sport.
Steve Lloyd, Chairman of Barnton FC commented: "As a Club we are extremely proud and driven toward helping this organisation to continue its fine work to date.
"We wanted to do something a little different to some of the excellent work other Clubs have done to further support & highlight the issue that Steve and Chris are working tirelessly to overcome.
"With the introduction of our Junior section at Barnton FC we felt the timing was right for us make this move & we are extremely proud to throw our full support behind such a noble & brave appeal".