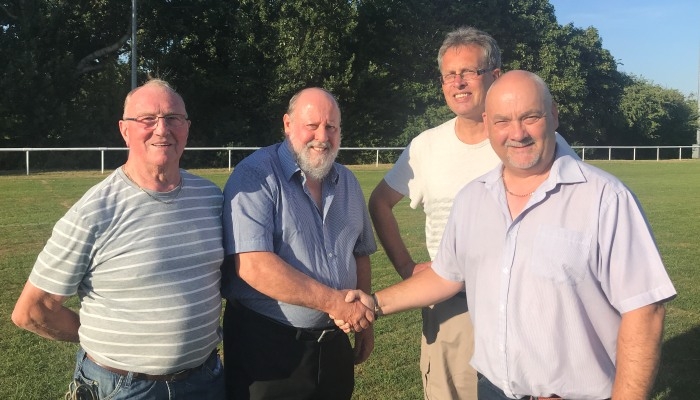 New recruit at Daisy Hill
Sat 7th July 2018 | Daisy Hill
By Ian Templeman
Daisy Hill have announced that Ian Williams will be joining the club for the forthcoming season.

Ian is, of course, a well known face around the League, having served on the League Management Committee for over ten years, up to the end of last season.

A club statement said: "Ian is currently working behind the scenes, helping us to prepare for the new season and sourcing new sponsorship for the team. He will be joining us full-time from October 2018.
"Ian is a great asset to the football club and will bring a great deal of knowledge and experience.

"On behalf of everyone at Daisy Hill, we would like to take this opportunity to thank Ian for agreeing to join us. We are all very excited and optimistic for the future of Daisy Hill F.C.".

Pictured left to right are: Bob Naylor (Secretary), Graham Follows (Chairman), Neil Gray (Vice-Chairman) and Ian Williams.